Dear all,
I'm an Italian artist working with science and sound, my focus is on nuclear physics and genomics.
I've been collaborating since 2019 with the European Commission's Nuclear Security Unit, the Genomics Unit and the Italian National Institute of Nuclear Physics, for installations, software and sound art. I'm originally a musician and sound engineer with a specialisation in computer music and software development.
I'm an
Expert Artist
of the EU Commission and since my nuclear experiences at the Joint Research Centre, I've been taking a course of studies in Nuclear Energy by MITx and several certifications of e-learning of the IAEA, thanks to my scientist-tutor advices. So I have a decent familiarity with radio-protection, dosimetry, isotopes identification and handling, X-Ray generation, gamma spectroscopy and nuclear reactions.
Here is one of my meta sculptures exhibited at the Bozar in Bruxelles which features my DNA and radioactive elements interacting and generating sounds: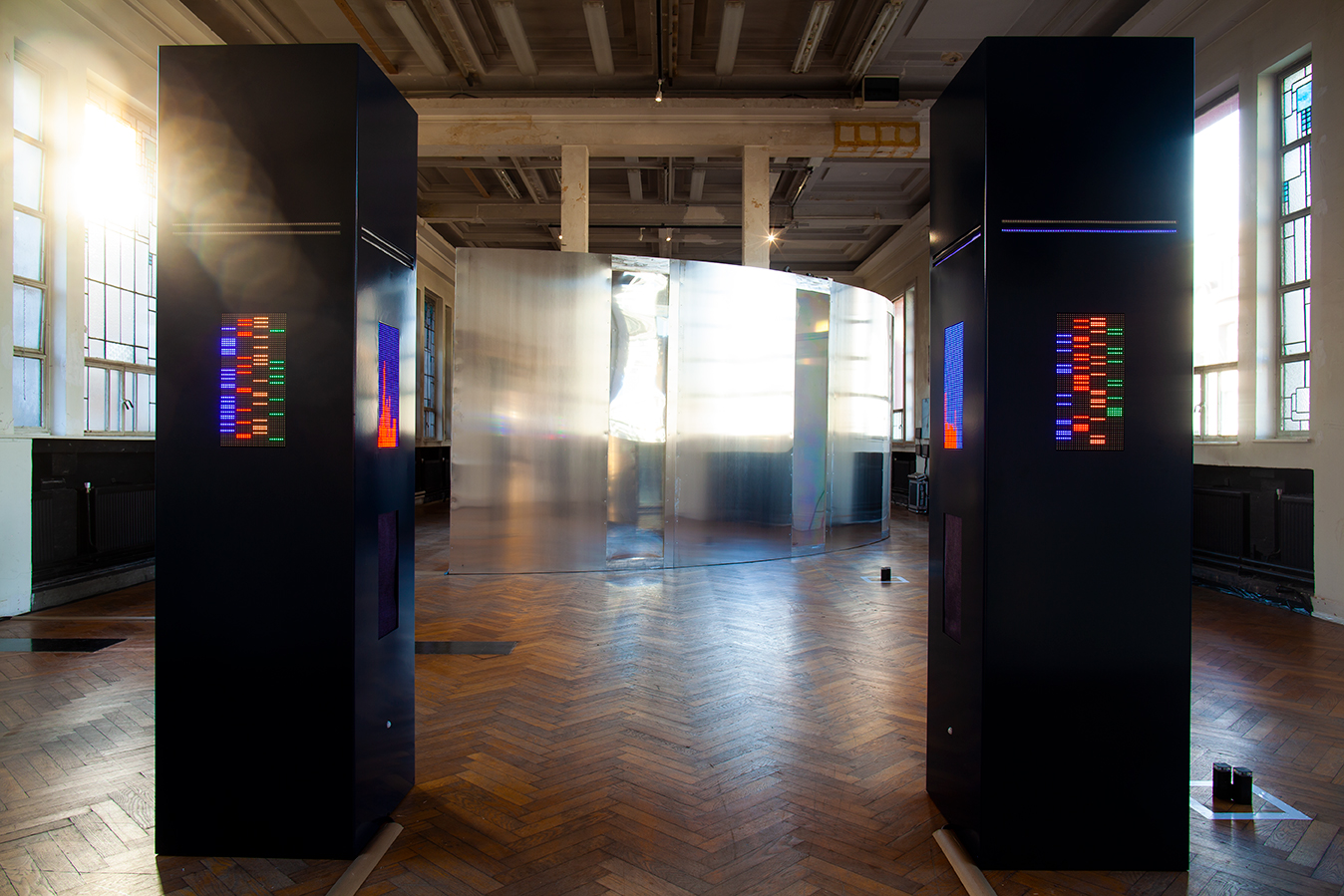 Here you can see in action a music synthesizer that uses my DNA for synthesis and X-Rays for triggering sound and mutations:
https://www.youtube.com/watch?v=gW1R3uycCM4
and for the curious soul here I share a link to my website:
https://www.giorgiosancristoforo.net
I am happy to have made acquaintance and exchanged many good stuff with people like the dear Timothy Koeth, Mark Rowley and Carl Willis.
Actually Tim is one of the great people who encouraged me to enter the fusioneers' maze. I know that Mark is here, maybe also Tim and Carl?
So here I am, the plan is to build a fusor within (hopefully) 2023, I know that the road is long and I love to study.
Since I can use the CAD quite decently I plan to design my own spherical fusion chamber, for that reason I'll start off asking some questions in the new users chat about the blades for the gaskets...
I'm very happy that it is possible to generate Deuterium with a simple Horizon kit as Mark showed, this is the first thing I will do in a matter of days.
To acquire Deuterium gas here for a private citizen is impossible, instead it is easy to find some D2O on ebay in EU, I just got 30cc to start off some electrolysis experiments.
Unfortunately here in Italy the legislation regarding neutron generators in a blurry zone, and possibly illegal.
I have no university or institution that can help me to get a license. I will further investigate with my friends at the nuclear security unit, but I'm not optimistic as we in EU have a legislation much more strict than US.
I would be very happy to know if there are EU users (or even Italians) to talk about this.
Before ending this first post I will paste here a link to a piece I've recently made with a cosmic ray detector realised by the INFN
https://soundcloud.com/user-662419313/collisions
And one with positrons' decay from Na22 (and custom MCA software)
https://soundcloud.com/user-662419313/a-nihil-b
no need to say that, of course, I plan to make music out of neutrons...
Thank you.